Small Micaceous Clay Mask by Bernadette Track
Small Micaceous Clay Mask by Bernadette Track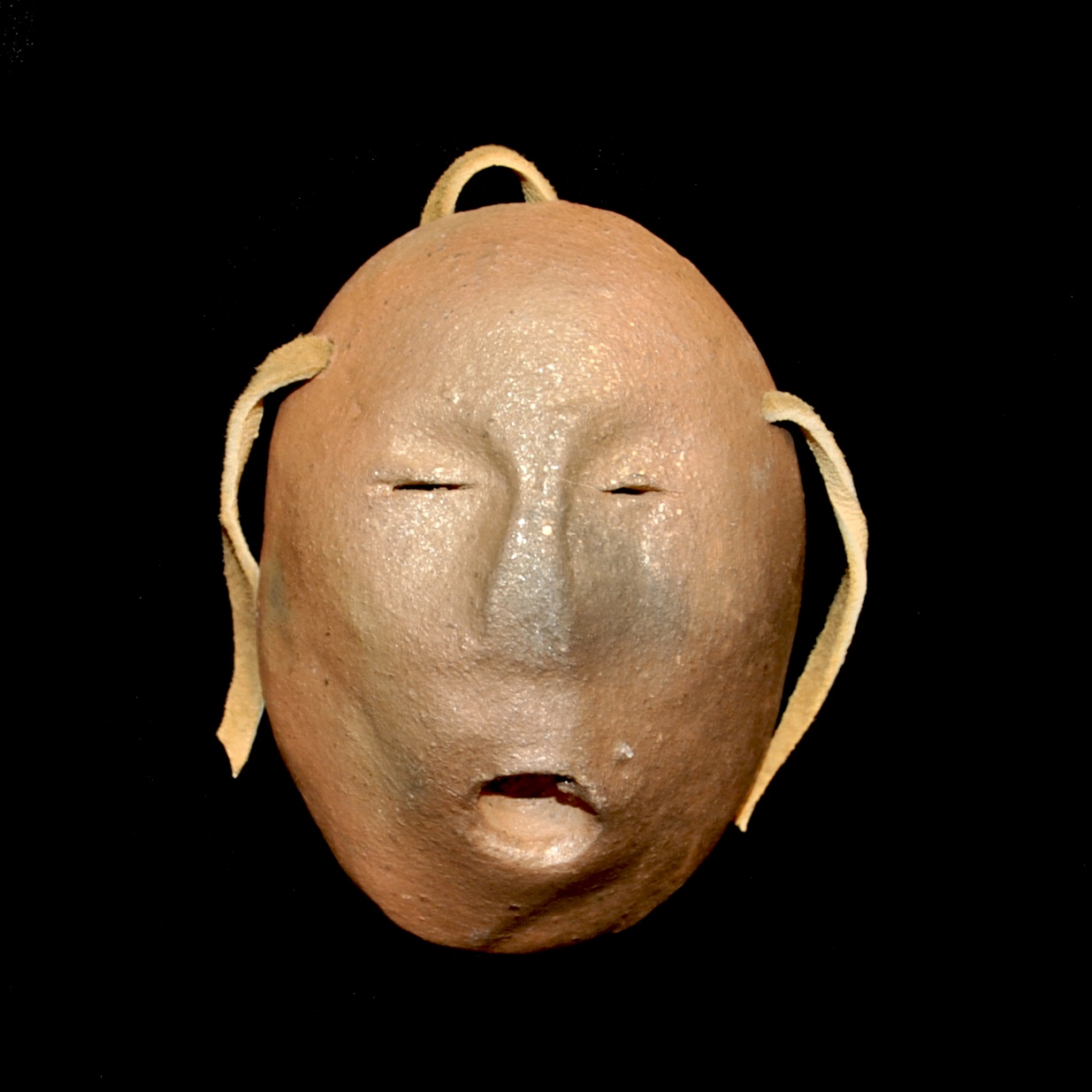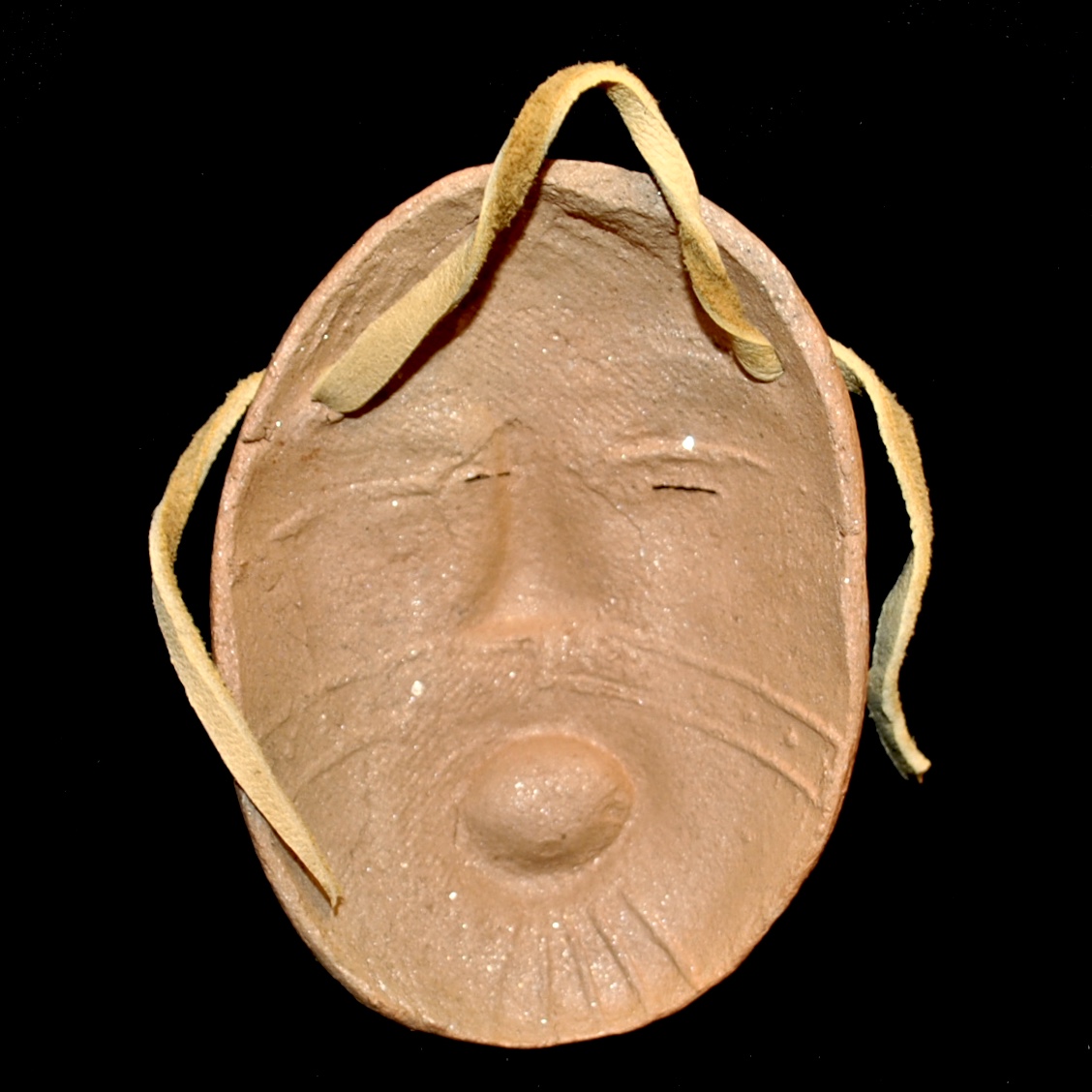 Small Micaceous Clay Mask by Bernadette Track
Small micaceous clay mask with leather by Bernadette Track of Taos Pueblo
Approx: 4" x 3" x 1 1/4".
Small micaceous clay mask with leather by Bernadette Track of Taos Pueblo
Approx: 4" x 3" x 1 1/4".
Bernadette Track
Bernadette Track's training centered on theater and dance, but, like her mother and grandmother before her, the pull of clay has been strong.
Her pottery imparts a lesson in persistent striving, curiosity and artistic devotion. Bernadette's life is filled with love and respect for nature and humanity. Her Native American culture incorporates the rhythms of Earth, Sun and Life. "Pottery is my art. I'm simply giving back what Mother Nature wants," says Bernadette.
In 1969 Bernadette received a scholarship to Julliard School of Dance in New York City where she studied dance. She stayed in New York through the early 1970s. She also holds a BA in University Studies. When she came back to Taos Pueblo, she elected to live in the traditional part of the pueblo that has no electricity, and the source of water is the river. For years, Bernadette modeled for R.C. Gorman, the famous Taos artist. She also had a children's theatre for some time.
In 1980 she began making pottery. A well-known local potter and Bernadette's friend, Mary Witkop, took her to her first clay pit — Bernadette fell in love with clay.
She uses traditional pit firing and hand coiling methods. The firing process tones the micaceous clay with a 'cloud' of black and grey that colors. Today, Bernadette is one of the most accomplished potters of Taos Pueblo.